This is a twist on the classic rabbit style vibrators. Fun Factory added a silicone band that stretches between the clitoral and g-spot stimulators on this rechargeable, waterproof toy. The idea behind the band is that depending on how you string it and twist it, it provides different sensations, carrying the vibrations to different parts of your anatomy that other vibrators usually neglect.
Now, I am a little biased because I love Fun Factory, but that is probably why my high expectations left me a little disappointed. I have been curious of this unique design for a long time. And to be honest, I like the toy better without the yellow band, the thing that makes it unique. As I did notice the band was there, I did not notice different sensations when I twisted the band in different ways as it is intended. But maybe that's just me, I'm sure other vaginas will have different experiences. It is still a great little vibrator though.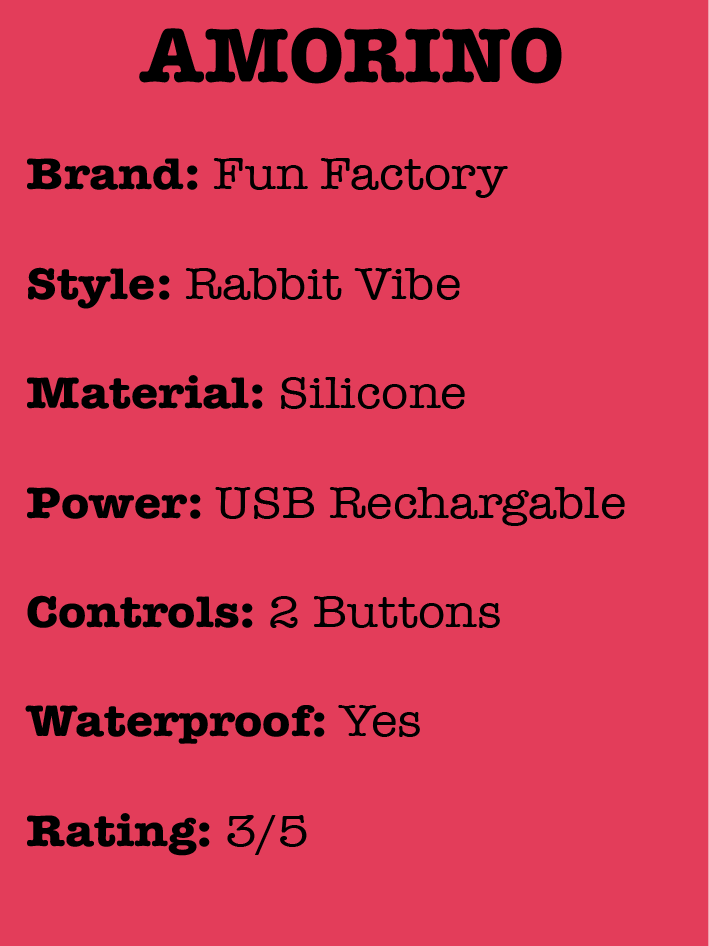 Click here to buy the Fun Factory Amorino!