I'm just going to be really straight forward here. This is probably my favourite external vibe.
The silicone is really soft and has a nice squish to it, but the squish doesn't take away from the vibrations.
I love that there are different buttons for intensity and function control, and that there is such a wide range of intensities. I personally don't use any of the patters, I'm a constant vibration kinda lady.
These vibrations are definitely rumbly, for those wondering.
The flattened egg shape is actually great! It feels really nice in my hand, and especially nice between my labia. And because it's flat, it isn't invasive while using it during partnered sex.
It's waterproof and rechargeable, and the only thing I would tweek on it is that the buttons are a little hard to press. But hey, that means I can't accidentally hit one when I don't mean to.
I even like the pale lavender colour. I read the box wrong when I purchased it and thought I was getting the pink (even though black was my first choice.) But I've seriously grown to love this colour and think it's one of the prettiest toys I own.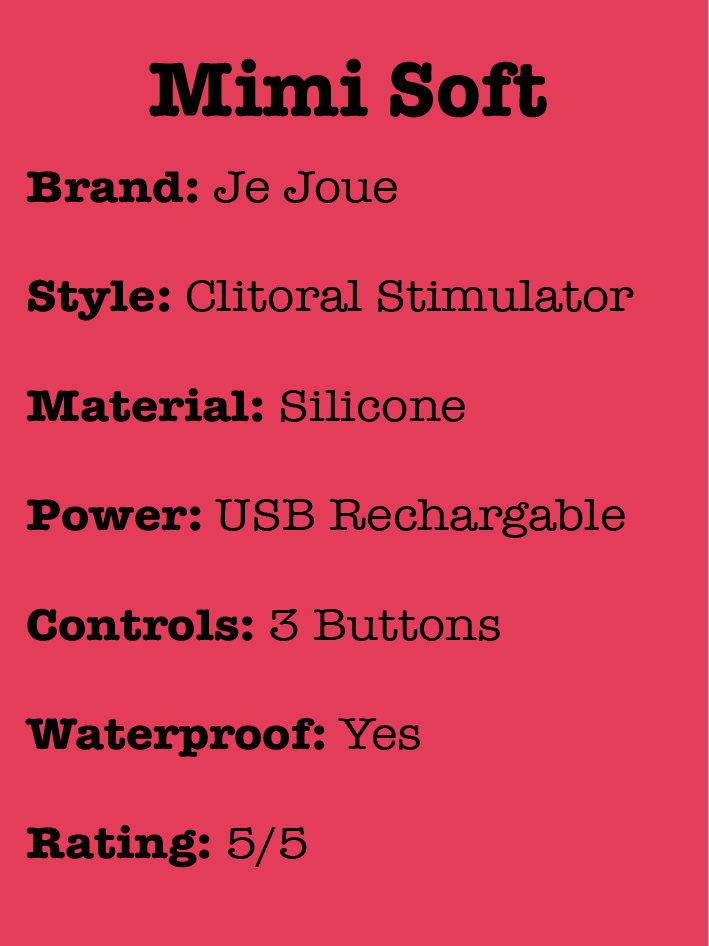 Click here to buy the Mimi Soft!