If you haven't heard of Womanizer and other Air-Pulse toys by now, you must be new here.
Ever since the first one, I knew I had to try it. I'm always on the look out for new types of stimulation. And you better believe I was skeptical of the grand claim that the womanizer felt like oral sex.
Let's just get it out of the way. It does not feel like oral sex. I don't know what it feels like. A vacuum maybe.
But this is a vacuum I love to use. And I hate vacuuming.
This clit toy has become one of my most used toys in my night stand. Great for a self quickie.
The tip lights up red, which at first I thought was weird, but it's actually very useful during the positioning process, and the even though the buttons end up facing away from you, they are very straight forward.
I was unsure of the different sized heads that came with it, but I actually end up switching between the two all the time for slightly different feelings.
The biggest drawback of this toy is the price, but man is it worth it. I recommend a Womanizer to anyone that can afford it.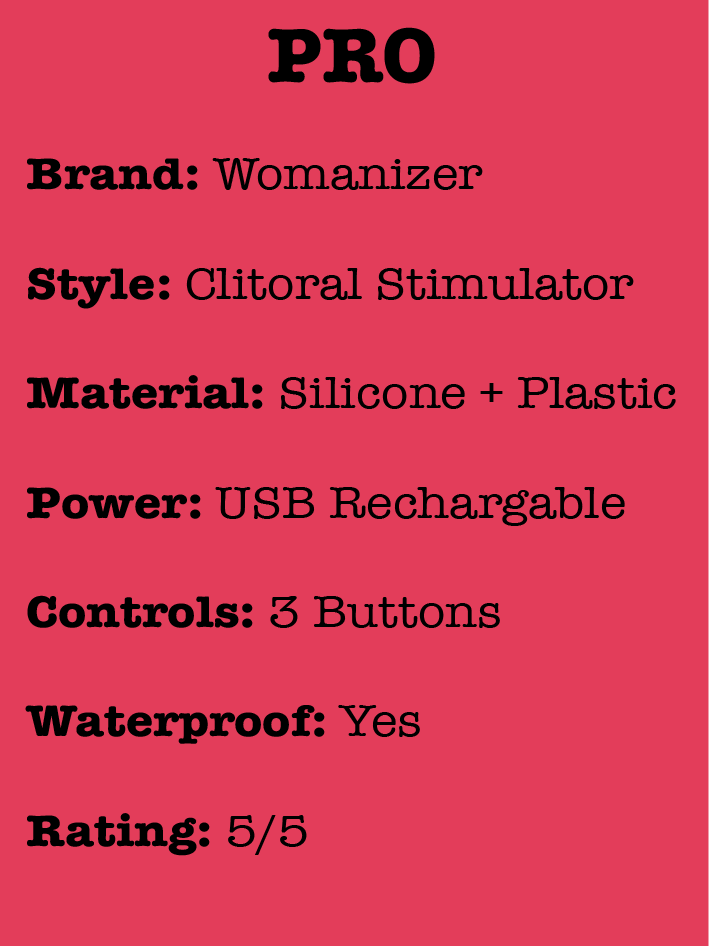 Click here to buy the Womanizer Deluxe Pro!